RELIABLE. TRUSTED.
ACCURATE.
From engineering to calibration, we are committed to making the best breathalyzers on the market and offering quality customer service that keeps them going strong.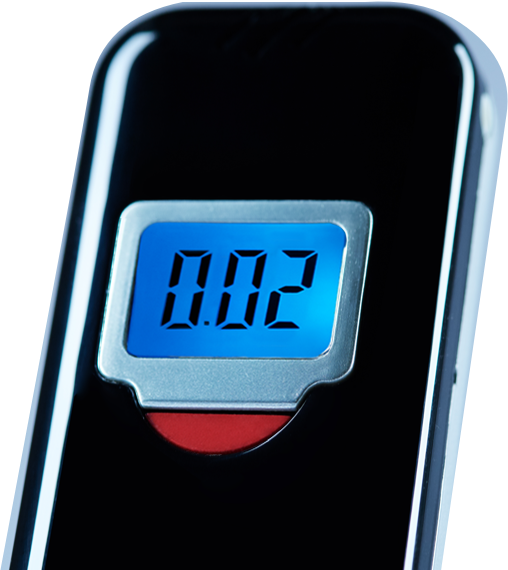 How Do Breathalyzers Work?
When drinking, the alcohol you consume gets absorbed into the blood stream. By testing the percentage of alcohol in a person's blood— known as the "blood alcohol concentration" or "BAC"—their level of intoxication can be easily gauged.

Because blood tests are difficult and time consuming to perform outside of a medical facility, many people rely on breathalyzers to calculate blood alcohol content by measuring the breath alcohol content (BrAC). The BAC and BrAC are related because of the proximity of the air in the lungs to a network of capillaries.

When you inhale, air moves from the nose or mouth to the trachea and down two tubes (one for each lung), known as the bronchi. The bronchi separate into smaller and smaller tubes, ending in the alveoli. Each lung contains millions of alveoli that bump right up against a fine network of capillary blood vessels. Here, blood exchanges substances like alcohol and oxygen with the lungs. Testing the alcohol concentration of air in this lower portion of the lungs lets us calculate the blood alcohol concentration, which is proportionate at a ratio of 2100:1. Typically, alcohol tester protocols will require that a person exhales for at least 5 seconds to make sure the unit tests this "deep lung" air.
Expert Engineering
We know you count on our breathalyzers to deliver accurate, clear results, so all our units are designed to minimize all possible errors.
Fitted Mouthpieces
Specially designed mouthpieces keep outside air from mixing with and contaminating the sample.
Pressure Monitoring
Built-in exhale monitoring helps prevent "fooling" the system with a diluted air sample.
Timed Sampling
Collects sample long enough to capture air from deep in the lung, which provides the most accurate alcohol concentration.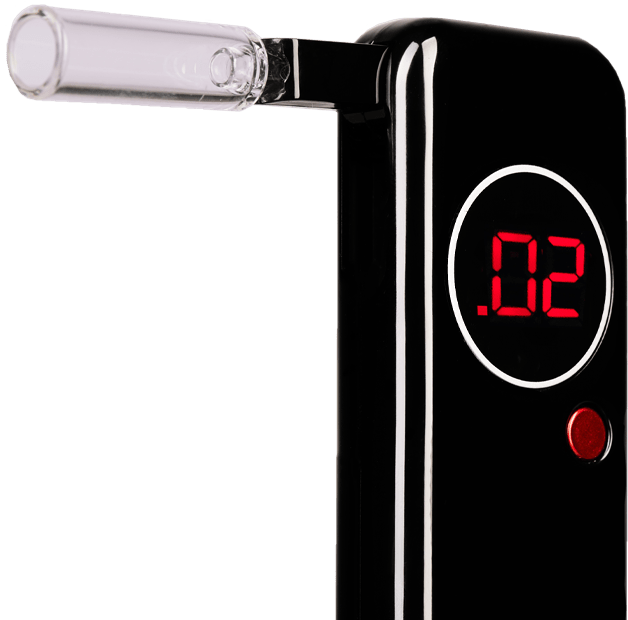 Consumer Favorite for 20 Years
As pioneers in the industry, we've been producing expertly engineered breathalyzers for the consumer market since 1999. We combine cutting-edge technology and simple-to-use formats, offering breathalyzers that fit any application and any price point. And we do it all with a level of accuracy and service that puts AlcoHAWK breathalyzers above the competition.
Finding the Right Model
We offer two types of breathalyzers that offer a high degree of accuracy at a variety of price points.
Fuel Cell
Fuel Cell units are the gold standard of handheld alcohol testers. Professional-grade semi-conductor units and fuel cell units have similar accuracy, but the fuel cell units reduce the risk of false-positive readings from non-alcohol substances. They are also lower maintenance, requiring recalibration about once a year. Some of these units are even designed for evidential testing, which means the results can potentially be used as evidence in a court of law.

APPLICATIONS:
High-Volume Testing
Probation Compliance, Workplace Testing, Alcohol Abuse Clinics, Military, Corrections, Schools

Evidential and Law Enforcement Testing
DOT-regulated Workplace Testing and In Court

Semi-Conductor
Relatively inexpensive, these professional-grade units meet the strict requirements for approval by the Food and Drug Administration (FDA), Department of Transportation (DOT), and National Highway Traffic Safety Administration (NHTSA). These units can be small enough to fit on your keychain and are programmed to test deep-lung air samples for high-quality results. Because the sensors can become saturated with use, semi-conductor units require recalibration at least every 6 months.

APPLICATIONS:
Personal Screening
Events, In-Home, Drivers

Professional Uses
Probation Compliance, Police Screening, Non-Evidential Workplace Testing, Alcohol Abuse Clinics, Military, Corrections, Schools
Reliable Results When It Counts
Trusted by police, substance abuse centers, hospitals, clinics and schools across the country and around the world, our breathalyzers are engineered to deliver accurate results.
FDA and DOT Tested
AlcoHAWK only manufactures units that reach the high standards set by the Department of Transportation and FDA. That means our breathalyzer units are tested and cleared by the DOT as breath alcohol screening devices and each model has received clearance from the FDA. When they trust our products, you can too.
Advanced Calibration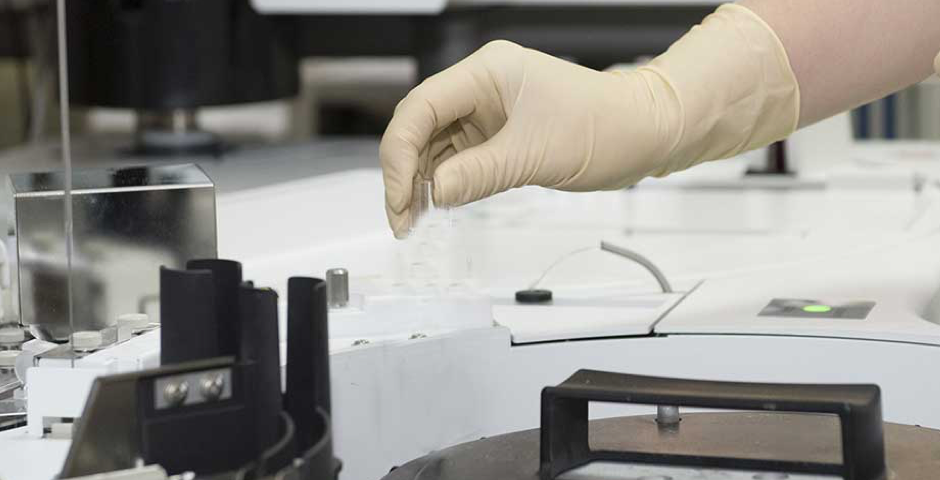 AlcoHAWK calibration adjusts a breathalyzer's internal software so it can gauge BAC within a range of +/-.01%. Our breathalyzer units are professionally calibrated before they leave our facility, using DOT-certified equipment. To ensure reliable readings, all units will need to be periodically recalibrated.
See how it works >

Our Quality Guarantee
All AlcoHAWK units have a 1-year limited warranty against defects. We stand by our products and will replace your unit or offer a refund to ensure you're 100% satisfied.

Learn more.