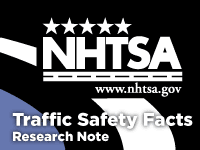 In December 2009 the NHTSA released the report "Fatalities and Fatality Rates in Alcohol- Impaired-Driving Crashes by State, 2007-2008."
The report says that in 2008, as compared to 2007, the overall fatality rate declined from 1.36 to 1.25 fatalities per 100 million vehicle miles of travel (VMT), a decrease of 8%, and the alcohol-impaired driving fatality rate declined from 0.43 to 0.40 fatalities per 100 million VMT, a decrease of 7%. From 2007 to 2008, the alcohol-impaired-driving fatality rate declined in 40 States, the District of Columbia and Puerto Rico and remained the same or increased in the remaining 10 States. An alcohol-impaired-driving crash is defined as a crash involving at least one driver or motorcycle rider (operator) with a blood alcohol concentration (BAC) of .08 grams per deciliter (g/dL) or higher.
These results are encouraging, and the overall vehicle fatality rates for the first half (January-June) of 2009 look promising as well.
-
Don't forget to leave a comment.